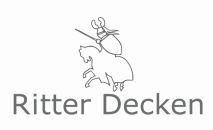 Natural hair blankets &plaids
sensuality
The human's largest sensory organ is the skin . Let this noble and soft natural hair be the basis for your sense of relaxation . The Ritter natural hair blankets have a subtle, fine, natural scent , which people have felt to be calming, pleasant, comforting and sensual since time immemorial.
High-quality natural hair blankets in the finest materials give you fantastic warmth! Fluffy camel hair, new wool or cashmere blankets for your home! The smaller light knee plaids or also called travel plaids are also a great idea.
Find out everything you need to know about natural hair blankets here!