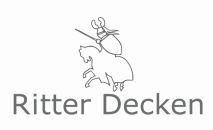 Perulama Blanket - Alpaca

The alpaca or perulama lives in the highlands of Peru. Only the superfine and fine hairs from the fleece are used for our blankets. The up to 24 natural color gradations are exceptional.
The alpaca hair is supple, soft, long and has a noble sheen. Therefore, it is perfectly suitable for natural hair blankets.
A high-quality blanket, cuddly soft, as a warming blanket with a beautiful woven ribbon border.
Sizes & Material

Scope of supply: 1 blanket
Material: 80% baby alpaca, 20% new wool
Size:
100/150 cm (750g) knee plaid
150/200cm (1500g)
150/220cm (1650g)
Total Blanket Thickness: Approx. 11.5mm
Fineness in microns: 22.2
The average fineness in microns is the fiber cross-section diameter and tells something about the thickness of the cross-section of the fiber. The lower the micron value, the finer the material feels. A micron is 1/1000 mm.
Things to know about care
Natural hair blankets recover best if you hang them out overnight in high humidity.
Natural hair blankets have a moisture- regulating effect. The microclimate built up between the human body and the natural hair cover ensures pleasant warmth .
Wool and natural hair have the property of neutralizing body sweat and acid. There are no unpleasant odors .
Of course you can have your natural hair duvet drycleaned or contact us, we will help you to find a modern washing machine for your wool and natural hair duvets .
* Other items in the pictures are only decoration and are not part of this offer. Slight color deviations from the original product are possible due to different screen displays.