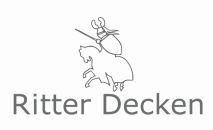 Carlsbad, best new wool blanket
One of the oldest, most sustainable raw materials with excellent thermal properties . Wool is capable of 1/3 of its own weight
to absorb moisture without feeling damp or damp. In the quality Karlovy Vary only fine merino lamb wool from Australia are processed.
A high-quality blanket, cuddly soft, as a warming blanket with beautiful decorative stitching.
Sizes & material

Scope of delivery: 1 blanket
Material: 100% virgin wool
sizes:
100/150 cm (640g) knee plaid
150/200 cm (1280g)
150/220 cm (1400g)
Worth knowing about the care
The best way to recover natural hair covers, if you hang them overnight in high humidity.
Natural hair covers have a moisture-regulating effect. The resulting microclimate between the human body and natural hair cover provides pleasant warmth .
Wool and natural hair have the property to neutralize body sweat and acid. There are no unpleasant odors .
Of course you can have your natural hair cover chemically cleaned or contact us, we will help you to find a modern carwash for your wool and natural hair blankets .
* Further articles in the pictures are only decoration and are not part of this offer. Small color deviations from the original product are possible due to different screen displays.