Roma sisal carpet ROUND

Fantastic sisal carpets, braided and sewn, usable on both sides.
With the extravagant shine of the sisal fiber!
Material: 100% sial fiber
Weight: 2.75 kg/m²
Manufacture: plaited plait, sewn together

The ideal reversible carpet for the hallway, kitchen, dining table or conservatory.
Available in different sizes, also in special dimensions.
These carpets are always made to order (customer request). Whether standard sizes or special dimensions. Roma come in round and oval shapes .
You can also have borders made in other colors for the same price.
For example with the round pattern carpet (below) from outside to inside :
4 braids color 100
4 braids color 5
4 braids color 1
Fund color 5
...or in Fb.500 blue in Uni!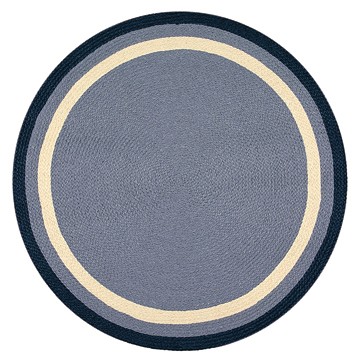 When ordering, please indicate the color from the outside to the inside in braids or in cm.
We recommend a minimum width of 2 braids or 3 cm per color.
Colours
Super Service:
We would be happy to send you the original hand sample so that you can choose the colors on the original. Just call the landline number: 02 08 / 8 84 89 40


Please note that due to the manual work and the processing of 100% natural materials, there may be slight deviations.
Production-related deviations of +/- 2% are possible for the width dimensions and even +/- 4% for the length dimensions.
We are also happy to supply you with special dimensions , please contact us!
Carpets are considered bulky goods when shipping, as they always have to be shipped as a roll.
All carpets are custom-made and are therefore excluded from the right of withdrawal.
Product information Sisal braided carpets