Rhomtuft bathroom rugs - Aspect / Square - timeless beauty
Rhomtuft carpets for the bathroom. With high-quality polyamide yarn in 21 current colors , you bring beauty, warmth and elegance to every bathroom. Rhomtuft products are characterized by excellent quality and workmanship. Pure color :
The difference between the two versions Aspect and Square are only the corners!

Bath mat Aspect(round corners)
Bath rug square(sitting corners)
Material: 100% polyamide / antron
Weight: 2600 g / m²
Pile height: 20 mm
Care: washable up to 30 ° C
General: fluffy soft and lint-free, durable, non-slip back coating, special sizes possible.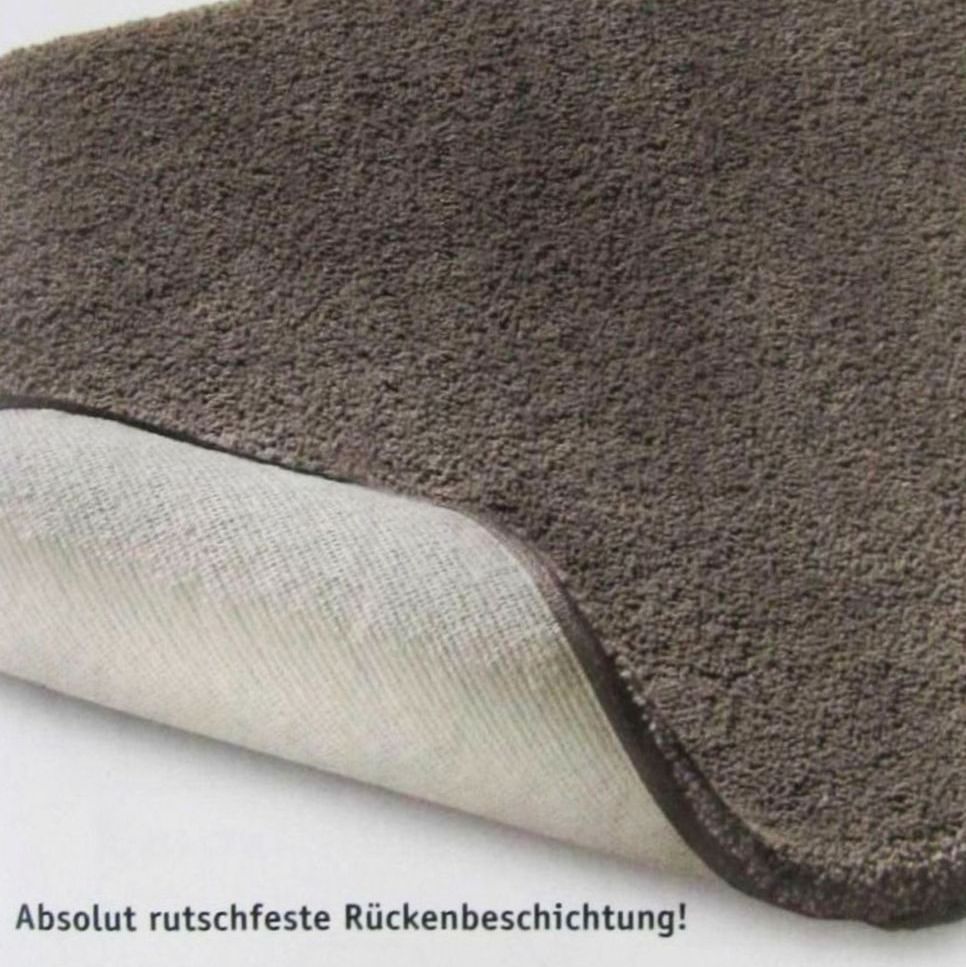 One of the most popular and high quality solid color bathroom rugs. You will find the color-coordinated Princess terry articles to go with it.
There are 21 colors available in this series . Custom sizes and shapes are also possible, please inquire by phone or email .
Note : Please note, if you order a bath mat for the same bathroom at a later date and these are from different dyeing processes , there may be slight color differences !
To form: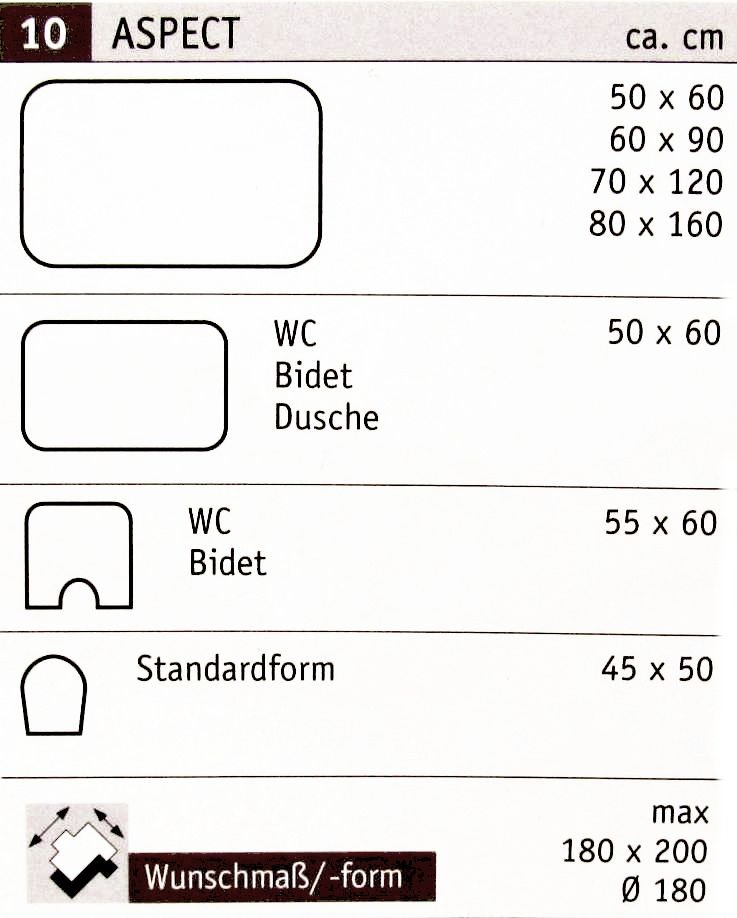 Special shapes and dimensions:
For special sizes, please contact us to make a template if necessary, as these special designs cannot be exchanged or returned!